GWS B2 Stealth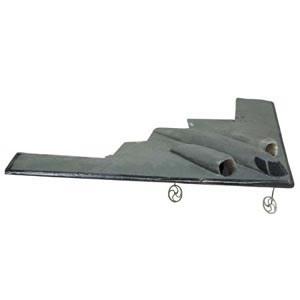 Electric pilots and history buffs alike will get a kick out of flying the new GWS B2 stealth ARF, a semi-scale version of one of America's greatest and most formidable stealth bombers. 
Like the A-10, the B-2 includes two EDF50 ducted-fan motors, which help this plane to stand out in a crowd. Its durable prepainted all-injection molded foam construction stands up to the perils of transportation, and its ability to fly in winds up to 10 mph gives you more opportunities to fly. And there's no question the B-2 ARF is priced right.
---
More On GWS RC Airplnes
Where to buy the GWS B2 Stealth. RC Plane Talk - Tips, RC Hobby Shops and More!
Visit our homepage for more info on hobby quality electric and gas powered remote control airplanes and helicopters.