Cheap RC Helicopter
The cheap rc helicopters on this page are good for the novice or someone who has an interest in learning to fly radio control helicopters. but doesn't want to spend much money from the start. Most of these can only go up, down, and side to side, but some can go forward backward, side to side and rotate left or right.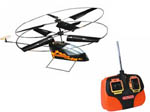 A cheap rc helicopter such as the Blade runner full function RC Helicopter was designed exclusively to be flown indoors, so it's perfect for indoor flying. Comes with all you need to become airborne in minutes. Includes the latest technology in batteries-LiPo, charger and radio-control transmitter. Fully assembled.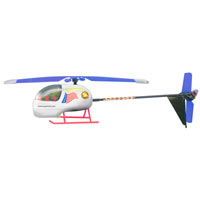 Another fun to fly and rc helicopter is the Megatech Helichopper. Has a self-stabilizing GyroHelix rotor design that makes the HeliChopper the easiest-to-fly radio-control helicopter ever offered.


The Megatech Helichopper's Easy-to-use 2-channel (throttle & steering) pistol-grip transmitter gives you total control.

All Megatech Helichoppers are made of super resilient Nylolene for crash-resistant ruggedness.


All Megatech Helichoppers come with a portable heli-pad and a built-in quick-charger to get you off the ground and into the air sooner. The HeliChopper comes 100% assembled, so it's mere minutes from the box to the sky.
These are basically just toy helicopters but a whole lot of fun. A cheap RC Helicopter is perfect for getting your kids started in the hobby, and they're lots of fun and very durable.
---
Top RC Hobby Shops, Dealers, and Online Stores
Where to buy rc planes, helicopters, parts, tools, and accessories online.
R/C Plane Talk.com - EVERYTHING You Need to Know About RC Planes, Helicopters And Jets
Click here to check out our main page for more on rc planes, helicopters and Jets.