RC Warbirds
Here we give you the top rc warbird reviews with tips and information on building and flying all types of rc warbirds from WWII trainers to warbirds to helicopters.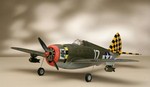 The P47 Thunderbolt was affectionately nicknamed the "Jug," and was one of the fastest, largest, and most heavily armed fighters of WWII.
Hangar 9's famous F4U Corsair warbird legend is in a class by itself. Flown by Pappy Boyington's "Black sheep squadron," it ruled the skies in the pacific during WWII.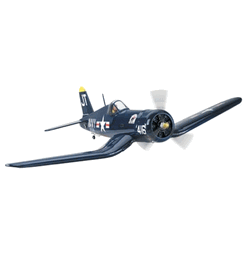 Nearly 60 years have passed since the Texan was used to train the pilots who fought and died in the skies over Europe and the Pacific. Now, the Great Planes AT-6 .40 ARF will have you flying and enjoying this classic airplane's many scale details, the aerobatic yet forgiving flight performance and the ease of construction that the AT-6 Texan can provide.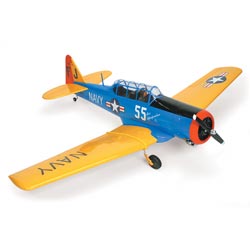 As one of the most easily recognized fighters of WWII, the P51 Mustang's main job was escorting bombers to Berlin, but it served in all theaters of the war. It's an agile, but stable fighter that's ready for duty. This kit is recommended for the person with previous low-wing experience.


Model Tech's ME-109 ARF kit includes a completely finished, all-wood airframe covered with Ultracote. The ME-109 is true to scale of the famous WWII German fighter. Recommended for pilots with low wing experience.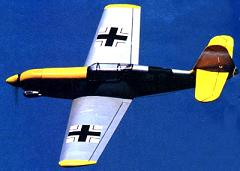 The new F-27 Stryker spin tingling agility and X-port functionality provides a park flying experience like no other. Choose between two flight control modes with the flip of a switch.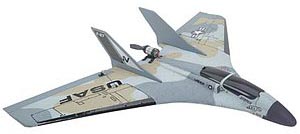 More planes are being added all the time, please check back later for more rc warbird reviews!
---
Top RC Hobby Shops, Dealers, and Online Stores
Where to buy rc planes, helicopters, parts, tools, and accessories online.
R/C Plane Talk.com - EVERYTHING You Need to Know About RC Planes, Helicopters And Jets
Click here to check out our main page for more on rc planes, helicopters and Jets.