Learn How to Fly
RC Airplanes and Helicopters
Learn how to fly RC airplanes and helicopters. Here at RC Plane Talk, our ultimate goal is to help the prospective RC pilot be the best he/she can be by supplying he/she with the best information needed to learn how fly.
We are your ultimate guide to flying rc airplanes for the beginner. This site is dedicated to promoting the wonderful hobby of model airplanes, mini rc airplanes, RC Helicopters, mini rc helicopters, and RC Jets. RC Helicopters, mini rc helicopters, and RC Jets.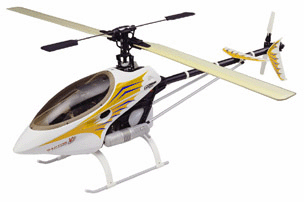 RC flying is one of today's most exciting action hobbies and the advances in technology have made it even easier to get into the hobby. With all the advances in battery technology, electric RC airplanes and helicopters have come a long way since the hobby began. This has made it even easier to get started.
This site will teach you all the ins and outs of model RC airplanes and help you keep abreast of the latest tips and essential information on how to choose the best rc airplanes to buy and the best types of radio equipment to buy.
We will go into much detail about the best combinations of battery, motor and electronic speed controls, best rc simulators and the proper steps to get started. Utilyzing these helpful tips and instructions will put you well on your way to becoming an accomplished rc pilot.
Learning to fly need not be difficult it just takes a little practice, But you can do it. Everyone has to start out somewhere and that's what this site is all about. Our goal is to help you acquire the knowledge to succeed.
For some great tips on learning to fly rc airplanes and helicopters, go to the Beginner's guide - Getting started in remote control airplanes.
You can pilot any radio controlled planes that you desire and all with your feet firmly planted on the ground. You'll have access to some of the top RC Books and Radio control magazines from the best hobby shops and online stores dealing in radio controlled airplanes, rc jets, rc helicopters and accessories.
Model rc airplanes handle just like the real thing. Flying hobby quality remote control planes and helicopters is one of the most exciting hobbies you can get into. RC flying is not hard, but the skill must be learned, and here at RC Plane Talk we can help you learn the basics of getting started in this exciting hobby!
---
Please read on below to learn what else this site has to offer. we will be updating the pages on a regular basis, so Be sure to bookmark us or add us to your favorites and check back here often for more updated tips and info.